BOOK AN APPOINTMENT  (407) 965-4114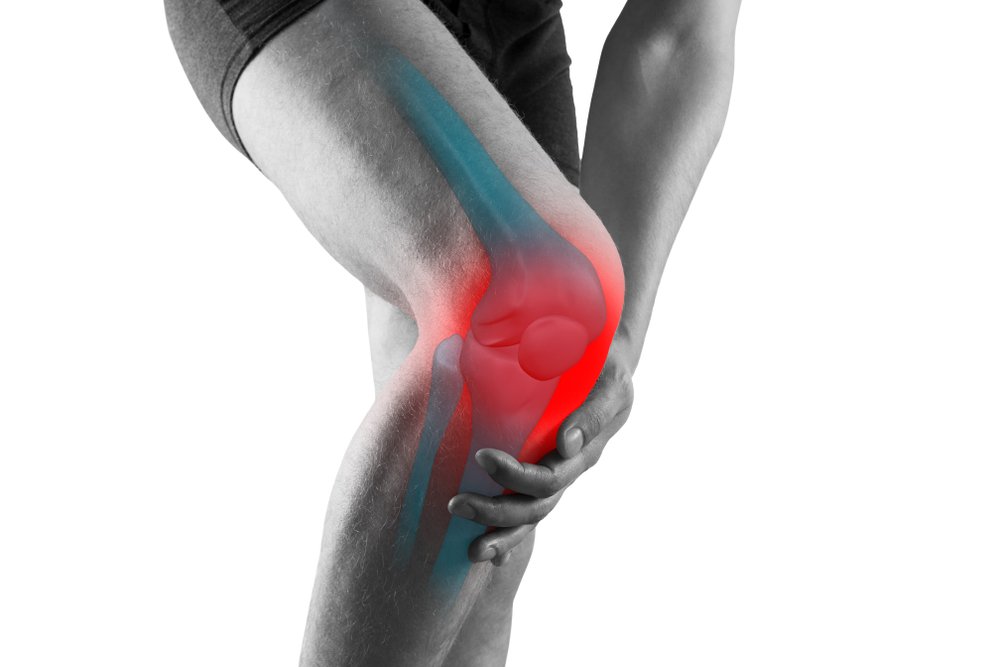 Knee Osteoarthritis (OA)
More than 80% of Patients Experience Pain Relief Following PRP for Knee OA
Knee osteoarthritis (OA) is a common degenerative joint condition that affects millions of people worldwide. It is characterized by the gradual breakdown of cartilage, leading to pain, stiffness, and limited mobility. While there is no cure for knee OA, several treatment options aim to alleviate symptoms and improve quality of life. One emerging treatment that has gained attention in recent years is platelet-rich plasma (PRP) therapy. Studies have shown promising results in utilizing PRP for knee OA.
Knee OA is a complex condition influenced by various factors such as age, genetics, obesity, and previous injuries. It primarily affects the articular cartilage, which cushions the bones in the knee joint. As cartilage wears away, the bones can rub against each other, causing pain, inflammation, and reduced joint function.
PRP therapy involves using a patient's own blood, which is processed to concentrate platelets containing growth factors and other beneficial substances. These platelets are then injected into the affected knee joint. The growth factors in PRP can stimulate tissue repair and reduce inflammation.
Several studies have investigated the efficacy of PRP therapy for knee OA, yielding positive results. Studies have demonstrated that PRP injections significantly improved pain, function, and quality of life in patients with knee OA. One study reported that 84.2% of patients had pain relief 3 months after the procedure. Another study demonstrated a decrease in pain level following PRP for knee OA according to the Western Ontario McMaster Universities Osteoarthritis Index (WOMAC) from 67.9 to 27.1 (3 month follow-up) and 31.4 (6 month follow-up). Besides, studies have shown that PRP therapy has higher efficacy than hyaluronic acid injections in reducing pain and improving knee function.
Knee osteoarthritis can significantly impact an individual's quality of life, limiting mobility and causing chronic pain. While there are other available treatments, PRP therapy has shown promising results in relieving symptoms and potentially slowing down the progression of knee OA. By harnessing the body's natural healing response, PRP injections provide a non-surgical alternative that can help patients regain function and alleviate pain.
Sources:
Belk JW, Kraeutler MJ, Houck DA, Goodrich JA, Dragoo JL, McCarty EC. Platelet-Rich Plasma Versus Hyaluronic Acid for Knee Osteoarthritis: A Systematic Review and Meta-analysis of Randomized Controlled Trials. Am J Sports Med. 2021 Jan;49(1):249-260. doi: 10.1177/0363546520909397. Epub 2020 Apr 17. PMID: 32302218.
Shen L, Yuan T, Chen S, Xie X, Zhang C. The temporal effect of platelet-rich plasma on pain and physical function in the treatment of knee osteoarthritis: systematic review and meta-analysis of randomized controlled trials. J Orthop Surg Res. 2017 Jan 23;12(1):16. doi: 10.1186/s13018-017-0521-3. PMID: 28115016; PMCID: PMC5260061.
Laudy AB, Bakker EW, Rekers M, Moen MH. Efficacy of platelet-rich plasma injections in osteoarthritis of the knee: a systematic review and meta-analysis. Br J Sports Med. 2015 May;49(10):657-72. doi: 10.1136/bjsports-2014-094036. Epub 2014 Nov 21. PMID: 25416198.
Guillibert C, Charpin C, Raffray M, Benmenni A, Dehaut FX, El Ghobeira G, Giorgi R, Magalon J, Arniaud D. Single Injection of High Volume of Autologous Pure PRP Provides a Significant Improvement in Knee Osteoarthritis: A Prospective Routine Care Study. Int J Mol Sci. 2019 Mar 15;20(6):1327. doi: 10.3390/ijms20061327. PMID: 30884774; PMCID: PMC6472196.
Rahimzadeh P, Imani F, Faiz SHR, Entezary SR, Zamanabadi MN, Alebouyeh MR. The effects of injecting intra-articular platelet-rich plasma or prolotherapy on pain score and function in knee osteoarthritis. Clin Interv Aging. 2018 Jan 4;13:73-79. doi: 10.2147/CIA.S147757. PMID: 29379278; PMCID: PMC5757490.