BOOK AN APPOINTMENT  (407) 965-4114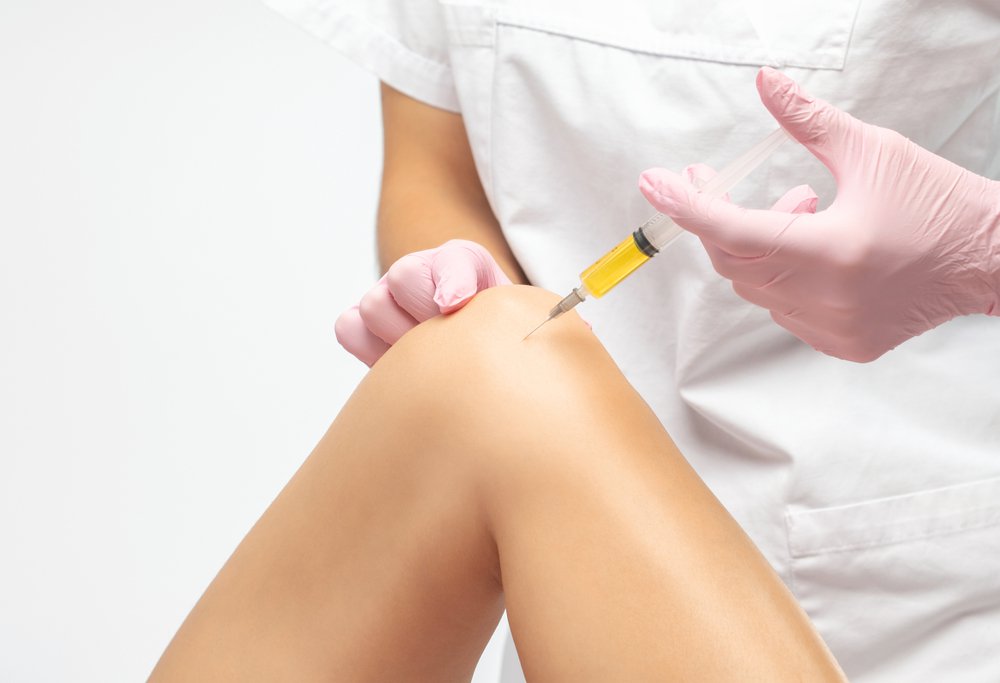 Adipose-derived Stem Cells (ADSC) Treatment Provide Signinficant Pain Relief for Patients with OA
In recent years, the field of orthopedics has witnessed groundbreaking advancements in regenerative medicine, particularly with the application of adipose matrix. This innovative therapy utilizes the unique properties of adipose tissue to promote tissue repair, reduce inflammation, and enhance overall healing in orthopedic patients.
Adipose matrix, also known as stromal vascular fraction (SVF), is a rich reservoir of regenerative cells found within adipose tissue, commonly known as fat. This tissue is abundant and easily accessible through minimally invasive procedures such as liposuction. Once extracted, the adipose tissue is processed to isolate SVF, which contains a variety of cell types, including adipose-derived stem cells (ADSCs), endothelial cells, and immune cells.
Adipose matrix offers a multifaceted approach to orthopedic healing. First, ADSCs present in the SVF demonstrate exceptional regenerative potential. They can differentiate into various cell types, including bone-forming cells (osteoblasts), cartilage-producing cells (chondrocytes), and other connective tissue cells, which are vital for tissue repair and regeneration.
Moreover, the adipose matrix releases a range of growth factors and cytokines that aid in tissue repair and modulate the immune response, leading to reduced inflammation and accelerated healing. This immunomodulatory effect is particularly advantageous in orthopedics, as it promotes a balanced environment for healing.
One study showed statistically significant improvement in pain according to the Knee Injury and Osteoarthritis Outcome Score following ADSC treatment. Another study showed a decrease in pain using the Western Ontario and McMaster UniversitiesArthritis Index (WOMAC) score, decreasing from 32.9 to 10.8 (3 month follow-up) to 9.4 (1 year follow-up). The same study also showed a decrease in pain level according to the Visual Analog Scale (VAS) from 5.9 to 1.8 (3 month follow-up) and 2.1 (year follow-up).
The applications of adipose matrix in orthopedics are vast and continually expanding. From treating osteoarthritis to promoting bone regeneration in fractures and spinal disc degeneration, adipose matrix has shown promising results in various clinical trials and case studies.
Sources:
Koh YG, Choi YJ. Infrapatellar fat pad-derived mesenchymal stem cell therapy for knee osteoarthritis. Knee. 2012 Dec;19(6):902-7. doi: 10.1016/j.knee.2012.04.001. Epub 2012 May 14. PMID: 22583627.
Maumus M, Manferdini C, Toupet K, Peyrafitte JA, Ferreira R, Facchini A, Gabusi E, Bourin P, Jorgensen C, Lisignoli G, Noël D. Adipose mesenchymal stem cells protect chondrocytes from degeneration associated with osteoarthritis. Stem Cell Res. 2013 Sep;11(2):834-44. doi: 10.1016/j.scr.2013.05.008. Epub 2013 Jun 4. PMID: 23811540.
Biazzo A, D'Ambrosi R, Masia F, Izzo V, Verde F. Autologous adipose stem cell therapy for knee osteoarthritis: where are we now? Phys Sportsmed. 2020 Nov;48(4):392-399. doi: 10.1080/00913847.2020.1758001. Epub 2020 Apr 27. PMID: 32312142.
Kokubu S, Inaki R, Hoshi K, Hikita A. Adipose-derived stem cells improve tendon repair and prevent ectopic ossification in tendinopathy by inhibiting inflammation and inducing neovascularization in the early stage of tendon healing. Regen Ther. 2020 Jan 17;14:103-110. doi: 10.1016/j.reth.2019.12.003. PMID: 31989000; PMCID: PMC6970144.
Tsuji W, Rubin JP, Marra KG. Adipose-derived stem cells: Implications in tissue regeneration. World J Stem Cells. 2014 Jul 26;6(3):312-21. doi: 10.4252/wjsc.v6.i3.312. PMID: 25126381; PMCID: PMC4131273.
Koh YG, Kwon OR, Kim YS, Choi YJ, Tak DH. Adipose-Derived Mesenchymal Stem Cells With Microfracture Versus Microfracture Alone: 2-Year Follow-up of a Prospective Randomized Trial. Arthroscopy. 2016 Jan;32(1):97-109. doi: 10.1016/j.arthro.2015.09.010. Epub 2015 Nov 14. PMID: 26585585.
Fodor PB, Paulseth SG. Adipose Derived Stromal Cell (ADSC) Injections for Pain Management of Osteoarthritis in the Human Knee Joint. Aesthet Surg J. 2016 Feb;36(2):229-36. doi: 10.1093/asj/sjv135. Epub 2015 Aug 3. PMID: 26238455.